| Item ID | Starting Bid | Bids | Current Bid |
| --- | --- | --- | --- |
| 97692 | $8.00 | 0 | $0.00 |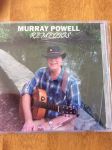 This is a C.D. of original music donated by musician and alumnus Murray Powell. The retail value is $20 although the music itself is priceless. Here's what Murray has to say about this recording.
Comes from the Spanish word for "remedy," Remedio and is the female form of the name.
Remedios refers to a medicine, something that will cure ills and refers specifically to remedy provided by divine sources.
Remedios can be further broken down into the Latin root reme, meaning "to return", and the Spanish word Dios, which means "God."
This title reflects my feelings about the
divine gifts of writing lyrics and creating melodies which I have been given to transform my thoughts into words and into music. I hope that those who listen to my songs find a kind of melodic medicine which might bring about peace "cure ills". I have found a sense of inner peace and remedy through the therapeutic value of writing these songs about my life experiences and inner thoughts which I share with you here in... Enjoy the bakers dozen!
And, spread the word!
"mdpowell@sympatico.ca"
This is a rare chance to listen and support a fellow Alumnus.